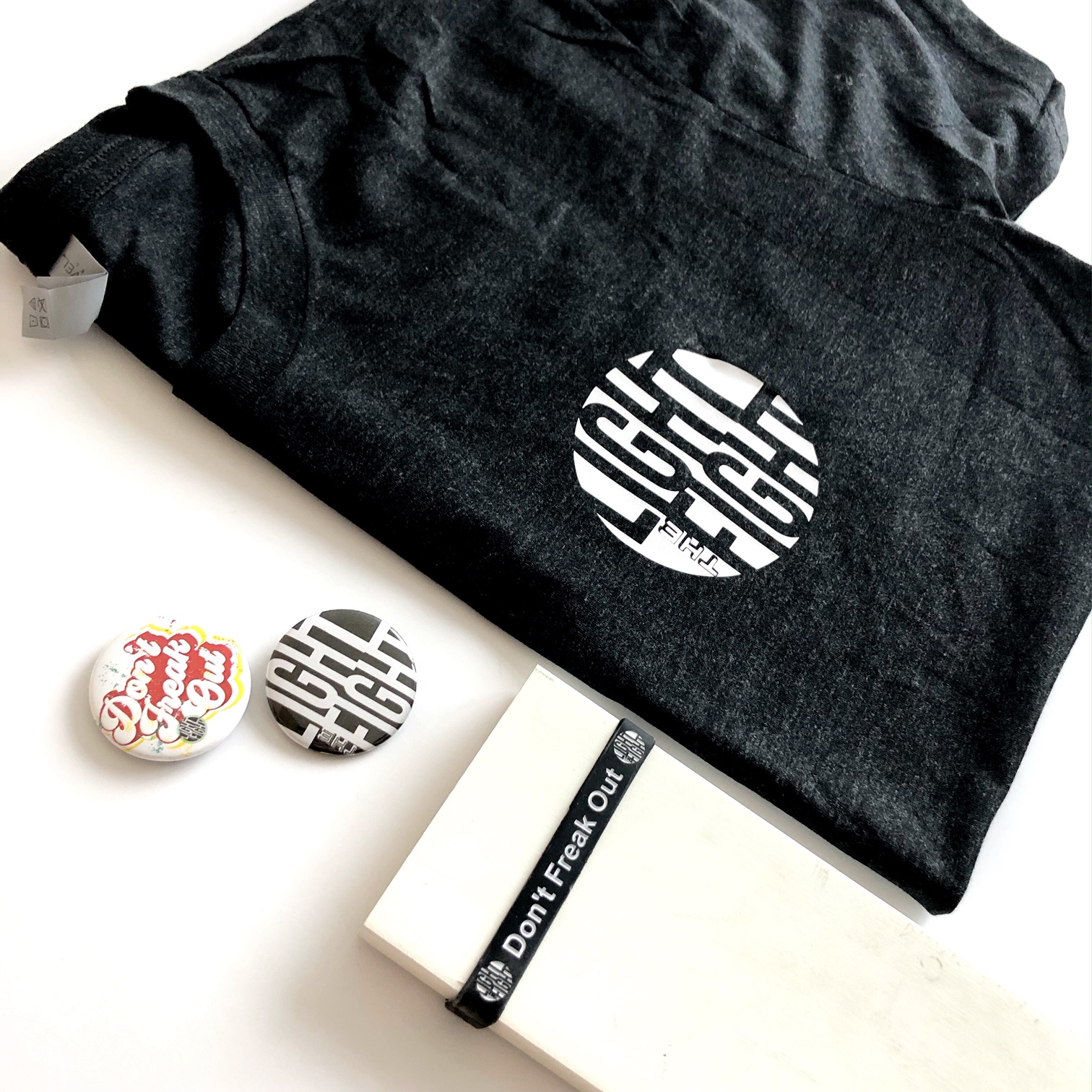 Supporter Pack- T-Shirt
T-Shirt Supporter Package includes:
1. Super soft tri-blend, dark grey, short sleeve "Light the Fight" t-shirt. Small LTF logo on the left front chest, and large LTF logo on the back. Unisex sizing
2. "DON'T FREAK OUT" silicone bracelet
3. "Light the Fight" button
4. "DON'T FREAK OUT" button
7-10 BUSINESS DAYS SHIPPING TIME
Thank you for reppin' "Light the Fight"! Thank you for being open to change and a different way of looking at the most important relationships in your life! Thank you for helping us to shine a light on difficult topics and make it easier to take away the unproductive stigmas that prevent progression and learning! Thank you for spreading the word, and being a light to those around you!